Totland Men's Shed
(Updated 06/05/2021)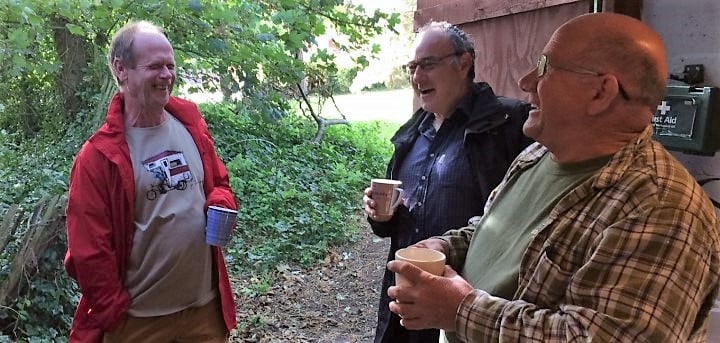 This shed has the best view of all the Island sheds. Located on Turf Walk and overlooking Totland Bay.
Our smallest Island shed is a great place to enjoy a cuppa as well as the view. Totland Men's Shed meets every Thursday from 2pm to 4pm at The Shed, Turf Walk (Madeira Road), Totland, PO39 0BQ. No need to book, just turn up. Please dress for the weather as you will more than likely be exposed to the elements. The members here often finish their Thursday afternoon session with a trip to the 'Water Shed' (The Waterfront Bar).
Please note the closest toilet is the public toilet in the bay. Please check to see if this shed is open between October and April as this is a 'fair weather' shed.
To find out about all the Men's Sheds please call: (01983) 525282 or email: sheds@ageukiw.org.uk